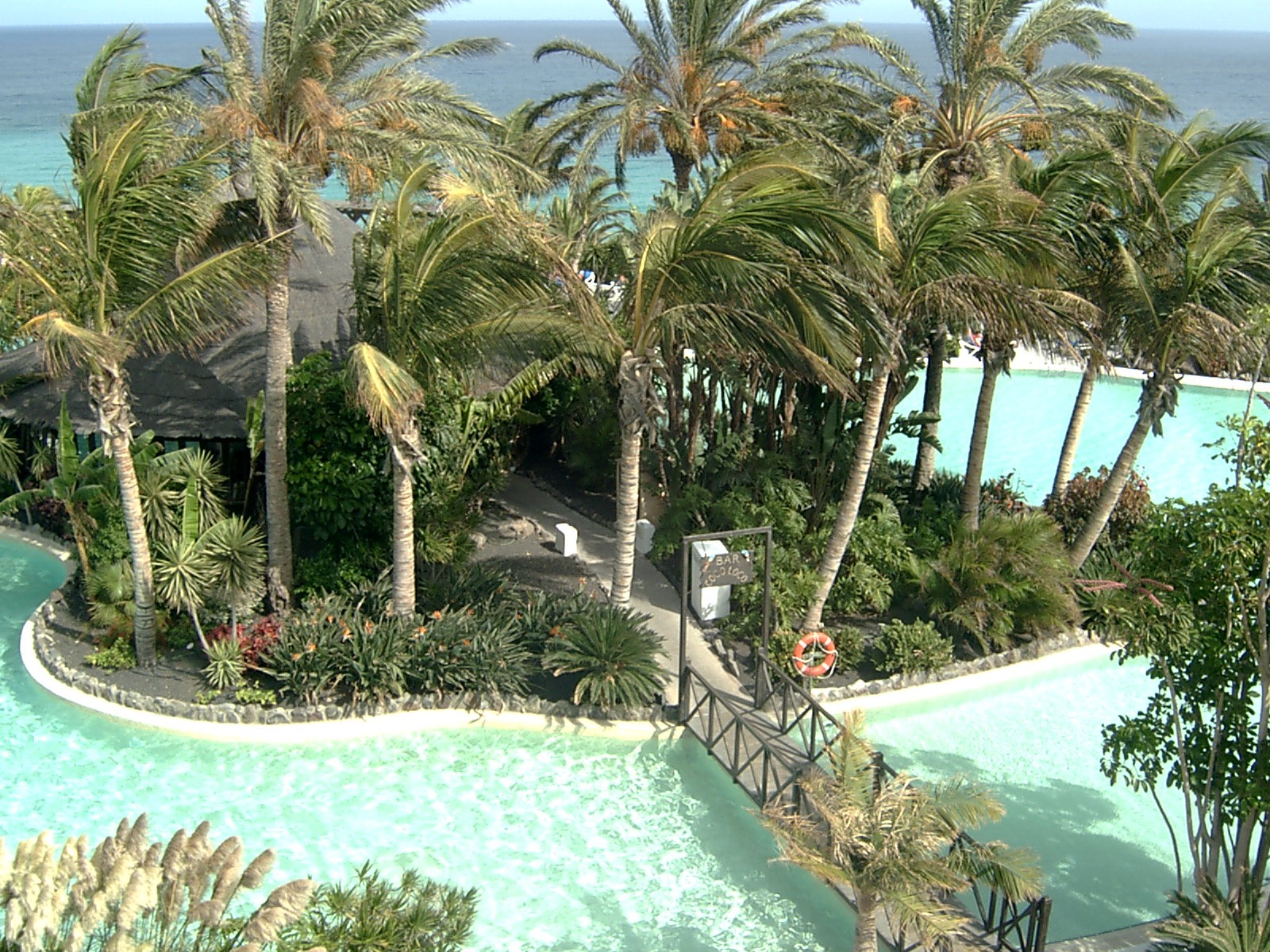 BEACHES AND RESORTS
Alaska Beach
The beach is located on the shore of the Gulf of Guinea on the Atlantic Ocean; the Alaska Beach Club is a popular retreat for backpackers and those in search of a quiet beach away from it all. In addition, the beach has camping facilities, and some simple bungalows, plus showers and toilets. It is next to the Busua Beach Resort where some visitors take time out to rent watercraft. Alaska offers traditional Ghanaian food on demand and the restaurant at the Busua Resort features a wide selection of seafood and other dishes.
Busua Beach
Busua Beach is an amazing stretch of beautiful sand and sea. It is located in a semi-cove only 5Km from Dixcove – just a short walk through the forest. Just a little over 1Km off-shore is a small island that you can charter a small boat to get to. If you are adventurous, you can even swim there – just be sure to have a backup.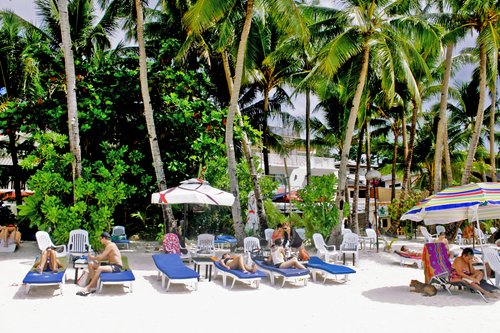 Cocoloco Beach
Cocoloco Beach is located at Ada Foah – about an hour east from Accra where the Volta River meets the Atlantic Ocean. The area is a natural paradise and a breeding ground for a variety of sea turtles. The Volta Estuary is also a sanctuary for an enormous number of birds. Cocoloco has camping and accommodation in a number of bungalows built in a traditional thatch style. To get there, head east from Accra and branch right at the Kasseh-Ada junction. If you are coming by "tro-tro" or commercial bus, alight at the last stop and ask a taxi to take you to the Cocoloco Beach Camp Resort near the village of Totimekope.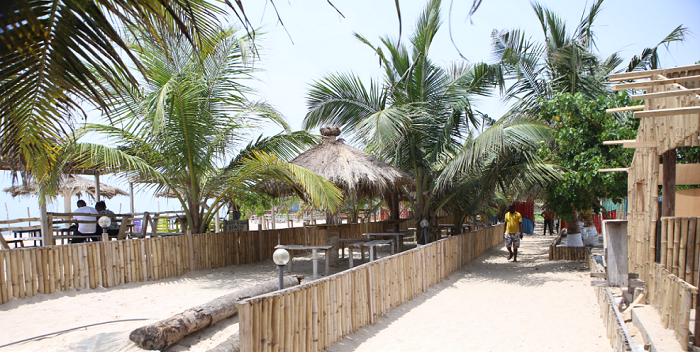 Kokrobite Beach Resort
25km west of Accra, Kokrobite is also home to the Academy of African Music and Arts. Big Milly's Backyard is a simple cosy hotel for rucksack travellers. There is a garden surrounded with walls with small houses, rooms, cold beer and a snack three times a day.
Korle Beach Resort
This interesting resort is located on the Accra beach road. A budget hotel on Korle Gonno Beach front is becoming popular for holidaymakers.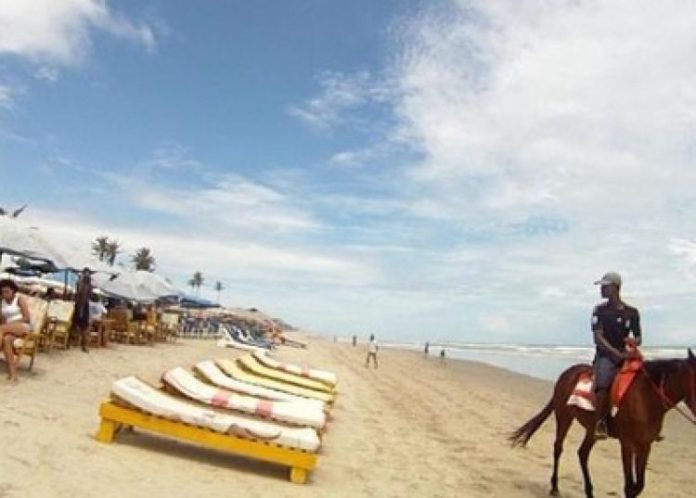 La Pleasure Beach
This is the most popular beach during holidays and weekends and is located behind Labadi Beach Hotel.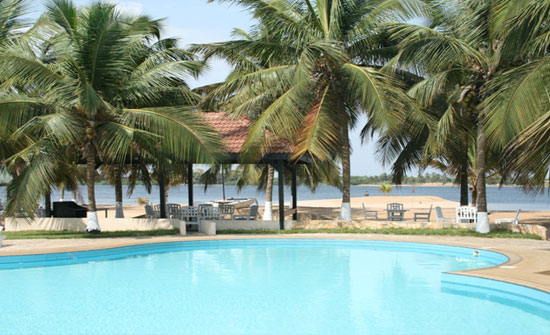 Manet Paradise Beach Resort
Located 103 km east of Accra, the capital of Ghana, in Ada where the River Volta meets the Atlantic Ocean, this exclusive holiday resort offers first-class amenities and excellent customer services making it an ideal location for your vacation. This is an ideal location for the water sport lover, the calm river with an opening to the sea offers ideal conditions for jet skiing and windsurfing, also for the adventurous traveller, sailing with canoes fitted with outboard motors through the scores of small and at times uninhabited islands, exploring the swamps and mangroves with its colorful birds, turtles and other curious creatures.
This holiday resort is also surrounded by very friendly fishing and handicraft villages all within walking distance. Interacting with locals is made easier by their generous gesture of hospitality.
Facilities:
25 Large double rooms with twin beds

46 Standard double rooms

A restaurant that serves both continental and local dishes

All rooms are equipped with air-conditioning and ceiling fans

All rooms are equipped with IDD telephones, satellite TV with some major international TV stations.

Limited hours of room service

Internet Café

Diverse sports facilities including a tennis court.
New Coco Beach Resort
Located at Teshie-Nungua, east of Accra, it has a serene atmosphere with excellent accommodation. It is a perfect place to relax.
Next Door Beach Resort
Next Door is an international standard resort with excellent services and delectable cuisine. The impression, at first sight, is the exotic nature of things, which help to embellish the place bringing it into an international focus. It is located off the Teshie-Nungua road about 10km from the city.
The vivid and scenic beauty of this resort with a cluster of coconut trees for shade is the gift of nature, which has encompassed this beautiful spot. Each side of the enclosure is bordered by a cluster of huts with thatched roofs, open and airy for relaxation after a hard day's work.
Ningo-Prampram Beach
This splendid beach is located further east of Accra (about 45km) on the Aflao Road. There exists a 2-star hotel on the beachfront and a modern Polo grounds and club.
White Sands Beach Resort
Gomoa Fetteh, a town located off the Akotsi Junction on the Accra-Winneba highway, is generally known in local circles for the fishing and subsistence farming activities of its people.
This quiet and peaceful community, which is near Senya Bereku and in the Gomoa District of the Central Region, does not attract much publicity but for the annual reunion of the local citizens and those elsewhere during traditional festivals.
But from this hilly town, which can be reached in less than an hour's drive from Accra, is emerging a phenomenon that will surely give more impetus to the often disputed saying that the Central Region is the leader in the tourism and hospitality sector in the country.
White Sand Beach Club is located along the white sands of the Gomoa beachfront. Overlooking the Atlantic with its spectacular white beach, as the name depicts, White Sand Beach Club offers visitors not only the very best in water sports but exotic bars and restaurants.
At the Barefoot Bar on the sandy beach, one can relax and watch an array of water sports including breath-taking ascension on parachutes, water skiing and paddling on customised surfboards.
At the Lagoon Terrace, which is flanked on one side by a white beach, and on the other, by a saltwater lagoon and bird sanctuary, holidaymakers can choose from a variety of assorted drinks while playing games like draught, chess, ludo and "oware".
Just beside the Lagoon Terrace is located a gift shop, where visitors can purchase beach wears and other items like tennis rackets, table tennis ball and bats as well as caps. To whet the appetite of patrons, the resort has three distinctive restaurants that offer a variety of cuisines.
The Yellow Fin Restaurant provides enticing spicy selections from countries around the tropical belt as well as Italy, the Caribbean, United States and the Far East. The other two restaurants, Lobster Grill and Snack Shack, offer a variety of grill, mouth-watering sandwiches and thirst-quenching fruit punches. At the first entrance of the resort are open-air toilets and showers as well as changing rooms to cater for the comfort of swimming patrons.
And to secure the good health of visitors, management has employed the services of a medical doctor, who is at the post at the weekends to assist in any medical emergency.
Meanwhile, the resort's new guesthouse shows an exciting blend of antiquity and modernity.
Two 12-seater pontoon boats have been acquired by management to ferry visitors on the lagoon to the Barefoot Bar.